The X-Men face their most formidable and powerful foe when one of their own, Jean Grey, starts to spiral out of control. During a rescue mission in outer space, Jean is nearly killed when she's hit by a mysterious cosmic force. Once she returns home, this force not only makes her infinitely more powerful, but far more unstable. The X-Men must now band together to save her soul and battle aliens that want to use Grey's new abilities to rule the galaxy.
Directed BySimon Kinberg
StarsSummer Fontana, Sophie Turner, James McAvoy
GenreScience Fiction, Action, Adventure
Set in the dazzling world of the LA music scene comes the story of Grace Davis, a superstar whose talent, and ego, have reached unbelievable heights. Maggie is Grace's overworked personal assistant who's stuck running errands, but still aspires to her childhood dream of becoming a music producer. When Grace's manager presents her with a choice that could alter the course of her career, Maggie and Grace come up with a plan that could change their lives forever.
Directed ByNisha Ganatra
StarsDakota Johnson, Tracee Ellis Ross, Kelvin Harrison Jr.
GenreRomance, Comedy, Music, Drama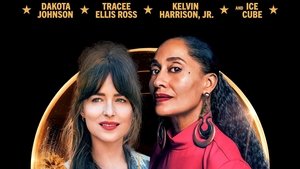 In the 1970s, Korea is under the absolute control of the President Park who controls the KCIA, the organization with an edge over any branch of government. The director of KCIA, KIM Gyu-pyeong, is the seemingly most prospective second-in-command. In the midst of reign of fear, a former KCIA director, PARK Yong-gak who knows all about the government's obscure operations, exiles to the U.S. where the investigation of 'Koreagate' is underway. As the tension escalates, the stifling political maneuvering by the all second-in-command's unfolds.
Directed ByWoo Min-ho
StarsLee Hee-joon, Lee Sung-min, Lee Byung-hun
GenreDrama, Action